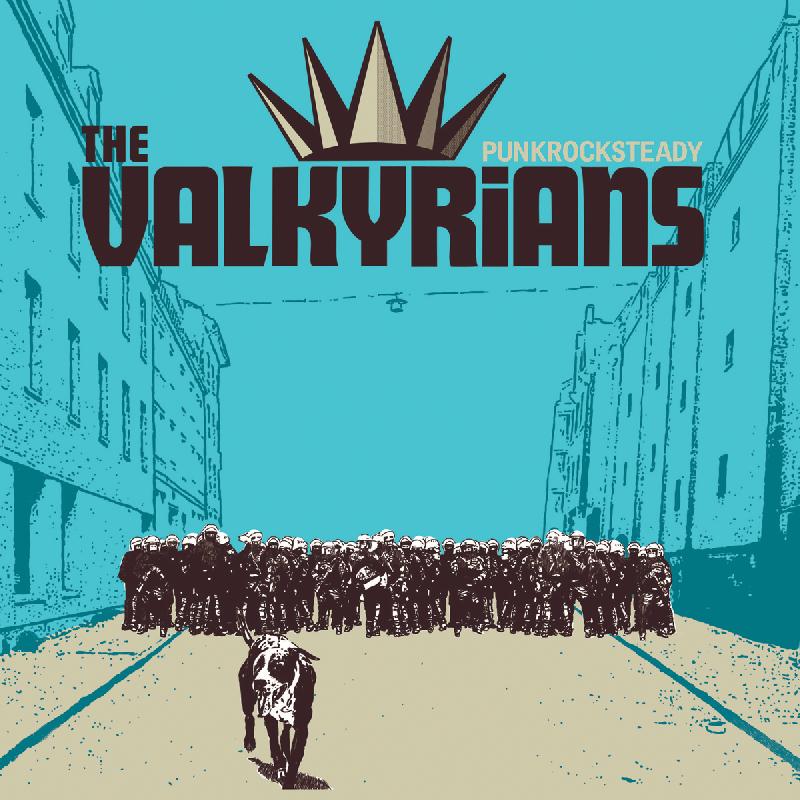 4250137261454
Punkrocksteady
CD

The third album by the Finnish Ska band with 14 charmingly surprising cover versions of classics from the Punk / Wave history.
THE VALKYRIANS are back and present with "Punkrocksteady," a tasteful round-up through the music history. The originals of the covered songs are not only obvious classic Punk bands
like THE CLASH, SHAM 69, COCKSPARRER, MISFITS or 999, but also gems of Post-Punk and New Wave era (BLONDIE, JOY DIVISION, WIRE, DEVO and ELVIS COSTELLO). The combination
of Reggae, Ska and Punkrock is of course well known. But the charm of the interpretation and the inspired devotion of this band -lead to an amazing result.