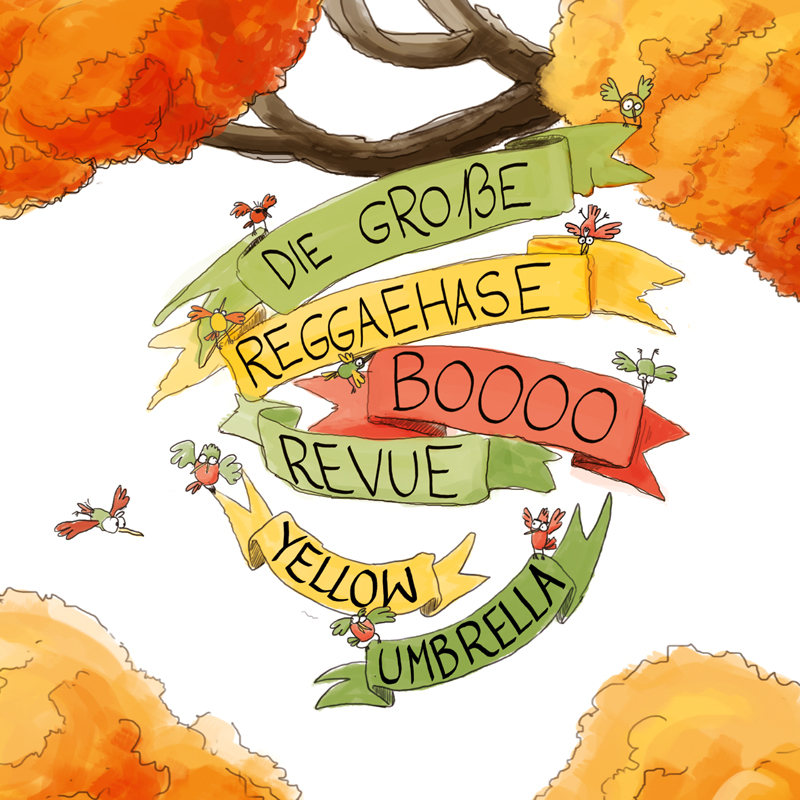 4250137219370
Yellow Umbrella - Die große Reggaehase Boooo Revue
CD

The great Reggae Rare Boooo - Revue brings the best songs from the successful and lovingly made picture book series, which has been performed very successfully since many years as a children's musical and puppet theater live.
The Dresden band YELLOW UMBRELLA musically accompanies the adventures of the reggae rabbit with their unique mixture of ska, reggae, klezmer and influences from many other musical worlds.
Some songs were re-edited and recorded. The world famous ska and reggae artist Ring Ding has sung songs from Yellow Umbrella with new German text and leads - as befits a real revue - with funny quotes from the textbooks through the program. And as Dr. Klingeling with a small hit "Klingeling Klingeling", especially composed for the album, for the very best reggae mood.
The CD appears in a noble matte Digipak with a poster supplement, everything lovingly designed by
Lukasz Rusinek, who also created the illustrations of the picture books.